Posted on:
EEP registration spaces available on June 20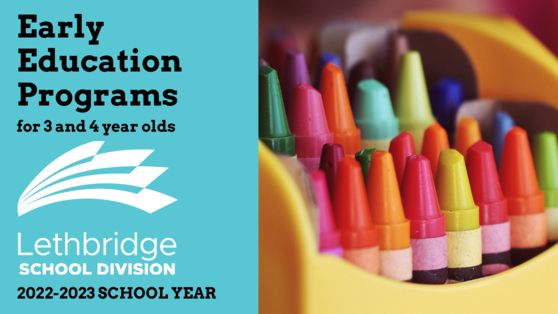 Lethbridge School Division Early Education Programs have spaces available for the 2022-2023 school year.
Beginning June 20 at 8 a.m., some registration spaces will be extended to children who are three years old by Sept. 6, who will be entering Kindergarten in September of 2024. If you are interested in registering your child, please contact Lethbridge School Division administrative assistant, Charlene Drader by calling 403-380-5385.
For more information on EEP in Lethbridge School Division, please visit this page: