Posted on:
Dr. Gerald B. Probe Elementary School holds Green Shirt Day assembly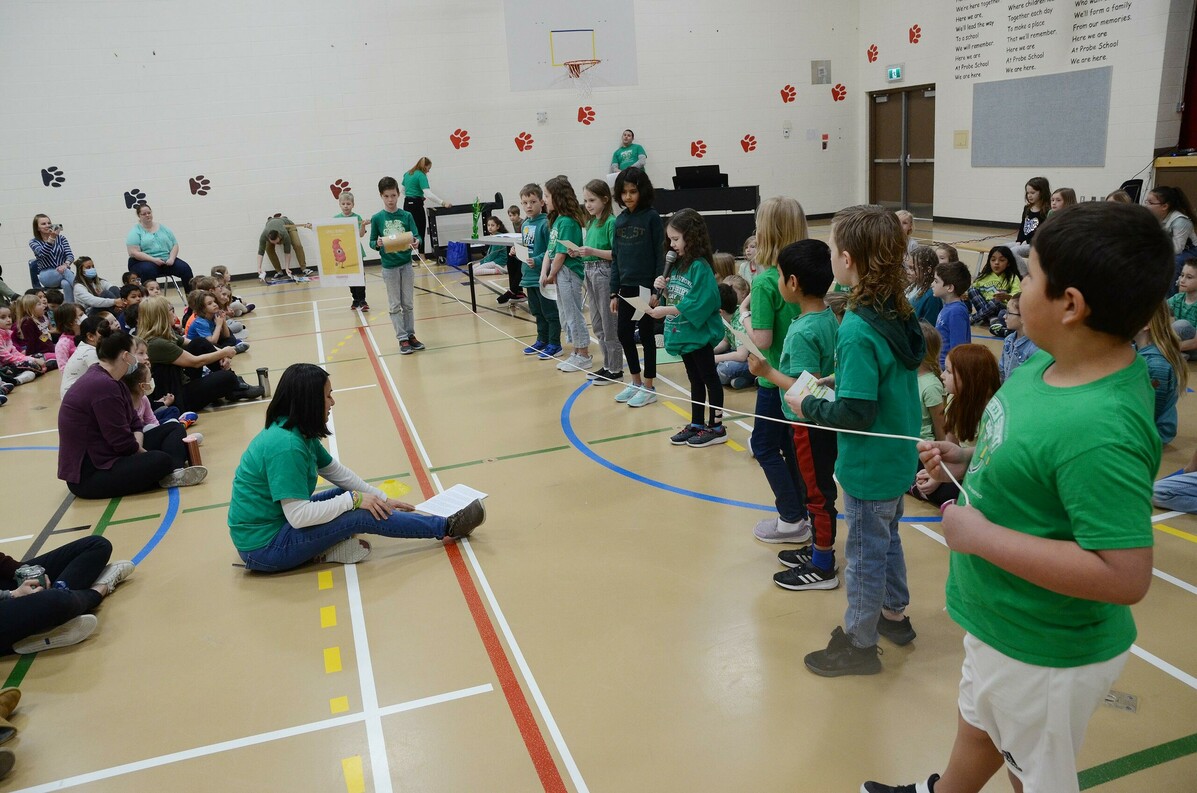 The Fourth Annual Green Shirt Day is set for April 7.
But on Tuesday, April 5, students at Dr. Gerald B. Probe Elementary School had an opportunity to learn first hand about the importance of organ donation.
Grade 2 students at the school led the way during two morning assemblies, which highlighted the importance of April 7. 
Green Shirt Day is a day that honours Logan Boulet. Boulet and his Humboldt Broncos hockey team were traveling to a playoff game on April 6, 2018, when their bus was involved a tragic collision. A day later, Boulet was not able to overcome his injuries. However, he was able to donate organs to improve the lives of six people.
This act inspired a wave of thousands and thousands of Canadians to register as organ donors and created a movement known as the Logan Boulet Effect. Green Shirt Day builds on this with organ donor awareness, along with the promotion of organ donor registration. 
Green Shirt Day