Posted on:
Division Board of Trustees set to meet on Monday, Nov. 1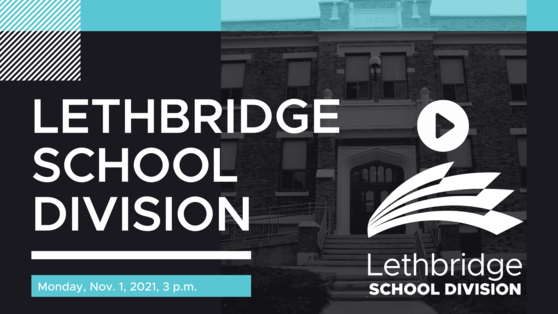 The first official meeting of the new Board of Trustees is set for Monday, Nov. 1 at 3 p.m.
Lethbridge School Division's newly-elected trustees will begin the four-year term with an Organizational Meeting to select the Board Chair and Vice-Chair, along with trustee committee appointments. 
Once again, the meeting will be available virtually on the Division's YouTube channel.
Monday's agenda for the regular meeting can be found here: AGENDA.
The agenda for the Organizational Meeting can be found here: ORGANIZATIONAL.
To participate in the Public Forum, which is set for 5 p.m., members of the public can join the meeting through Microsoft Teams at this link: PUBLIC FORUM.
If you have Teams installed on your computer or device, select Open Teams to proceed directly to the Public Forum. If you do not have Teams installed, click Continue on this browser to participate in the meeting.