Posted on:
Supporting reading, writing and numeracy skills for early learners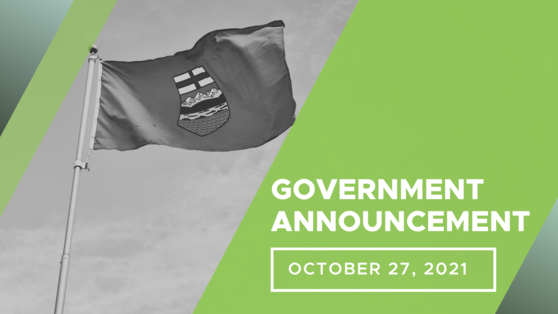 In May 2021, Alberta's government announced $45 million would be available for school authorities to offer targeted programming to enhance literacy and numeracy skills.
School authorities have completed learning assessments to identify students who could benefit from targeted programming and now funds will be distributed at a per-student rate of $490.
School authorities have the flexibility to use this funding to design programming to best meet the needs of their students. Programming will be above and beyond classroom learning. The initial focus will be on students in grades 2 and 3, with targeted support for students in Grade 1 starting in February 2022.
Diploma Exams
In response to feedback from students, parents and education partners about stress and anxiety around academic achievement exams, Alberta Education will temporarily change the weighting of diploma exams to 10 per cent from 30 per cent for the 2021-22 school year.
The ministers of Advanced Education and Education have sent an open letter to Alberta's post-secondary institutions to advise them of this change and encourage them to further consider the impact the pandemic has had on students who are applying to their post-secondary institutions.
At-home rapid tests
Alberta's government is continuing to use all available tools to stop the spread of COVID-19. Beginning Oct. 27, at-home rapid test kits will be provided to schools with kindergarten to Grade 6 students across the province that are on outbreak status. The program is optional, free, and starts immediately.
Schools will provide the students and staff who wish to participate with 10 tests to take home, and they will be required to test twice weekly for five weeks. Testing regularly ensures testing is most effective. A how-to video for parents and a fact sheet translated into multiple languages offer tips on how to use the kits.