Posted on:
Panago North Lethbridge donates to two Division elementary schools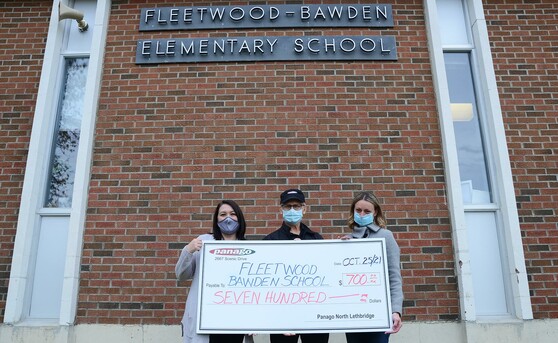 On Monday morning, Panago North Lethbridge dropped off cheques at two Lethbridge School Division schools.
Wade Pierson from Panago delivered a $700 cheque to Fleetwood-Bawden Elementary School, which culminated a pizza fundraiser that saw 15 per cent of proceeds from pizza sales over a specific period donated to the school. In total, the fundraiser earned $667, which was rounded up to $700 by Panago.
The northside pizza location also donated $250 to Galbraith Elementary School.
Galbraith donation