Posted on:
Galbraith Elementary School fundraiser a huge success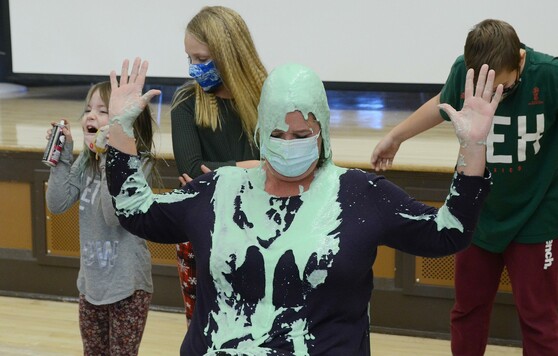 The Galbraith Elementary School community came through in a big way during the school's first fundraiser of 2020/2021.
Galbraith's fundraiser ran for approximately five weeks at the start of the year, as students sold PowerCard Community Discount Cards to members of the community. Students sold cards to family and friends through the Galbraith website and SchoolCashOnline. 
A ton of great prizes were awarded to students along the way, as some students reached top tier incentive levels due to the number of cards sold. Those who sold the most had their names drawn for the Teacher Torture event, held Tuesday afternoon at the school.
Galbraith students raised over $10,000 for the school, which will go in one of three areas – new technology, virtual field trips or saving for a future new playground.
Galbraith fundraiser