Division's newest school to be called Dr. Robert Plaxton Elementary School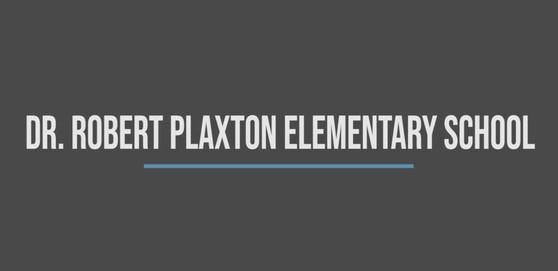 Lethbridge School Division's newest school finally has a name.
The elementary school, located in the southeast corner of the city in the Fairmont area, will be formally called Dr. Robert Plaxton Elementary School.
"We feel it's an honour to have a school named after Bob, as he was always a teacher," said Ann Louise Plaxton, wife of the late Dr. Plaxton, who added the school is actually located just a short walk away from her house. "It will be in our own backyard, which is great. I take many walks out there now and look at it and think about his name on that school, and we may someday have great-grandchildren going to that school, which would be another feature for us. I'm looking forward to being part of the community and serving Bob's name for the community."
Officially, the school address will be 4510 Fairmont Gate South, as Dr. Robert Plaxton Elementary will honour the name of the Division's longest-serving superintendent. Plaxton served as superintendent from 1973 to 1991.
"He'd be very proud to put his name up there, but he'd also want it to be known that it was a team effort," said Nancy Plaxton, daughter of Dr. Plaxton, who added her father always said it was a dedicated group of inspired teachers, leaders, administrative staff and others who made Lethbridge's educational system work.
The name for Lethbridge's newest elementary school was formally approved on Tuesday by the Division's Board of Trustees.
"We are very proud to have our newest school named after a man who dedicated so many years of his life to our school division," said Clark Bosch, Chair of the Lethbridge School Division Board of Trustees. "The Board of Trustees received a number of very worthy submissions for names for the school but in the end, we feel very good about the name that has been selected."
Aside from serving as superintendent for nearly 20 years, Plaxton helped open the first school on the westside, Nicholas Sheran, along with Park Meadows on the northside. After his retirement, Plaxton served as the executive director of the College of Alberta School Superintendents.
He was passionate about ensuring each student in the province was given every opportunity to excel. He was described as a warm, kind man whose service to others inspired teachers across our province.
Towards the end of his life, when people asked him about his long career, he would simply say, "I was a teacher."
The new southeast elementary school will serve students from Kindergarten to Grade 5, and will include many energy-efficient features. It will be the first school in Lethbridge to have photovoltaic solar panels that will harness the solar energy of the sun to generate electricity for the school. The solar panels provide an amazing opportunity to educate the students about the relationship between the sun and Earth, and that impact on the spring and summer seasons and the importance of environment stewardship and sustainability.